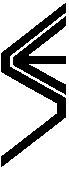 1268 South Ogden Street Denver, Colorado 80210 USA
email Phone: 303-722-2257 FAX: 303-744-8876
9 a.m. - 5 p.m. MST Monday - Friday
Collins 455 kHz Mechanical Filters
455 kHz Crystal Filters
Our purchase of new old stock Collins mechanical filters is almost exhausted. These are the classic "bathtub" cased filters that are typically black with blue markings. We have boards to adapt them to the JRC NRD 515, 525, 535 and the Racal 6790GM. Remaining bandwidths available: 6 kHz & 5 kHz only.
We have a limited supply of both bandwidths currently in stock --
JRC radios, Filter & Board: $129.00 US each
Racal 6790GM Filter with our Custom Adapter Board: $179.00 US
These are a 'one time' purchase. Make your selection while they last.


---
Of course, experimenters can adapt these fine filters to other radios --
Filters, without boards: $119.00 US each
---
Large 455 kHz Crystal Filters
JRC Filters & Boards: $129.00 US each (While Supplies Last)
Racal 6790GM Filter & Adapter Board: $179.00 US (While Supplies Last)
This special purchase is allowing us to offer these filters at a fraction of their normal cost. Don't miss out.


---

1268 South Ogden Street Denver, Colorado 80210 USA
email Phone: 303-722-2257 FAX: 303-744-8876
9 a.m. - 5 p.m. MST Monday - Friday